Riad Dar Massaï : An other way of travelling is possible. Try to experience a true Guest House in the heart of Kasbah, the historical quarter of Marrakech Medina.
About us
The Riad Dar Massaï offers you its 5 rooms with chic and traditional decoration. Located a few steps from the Bahia Palace and the Badii Palace, you can also discover the traditional Ksibt Nhas market and lose yourself in the warm alleys of the Kasbah, to the superb Moulay El Yazid mosque, the second most remarkable mosque after the Koutoubia . After your excursion in the city, you can enjoy the calm of the patio and the sun loungers on the terrace to relax, while drinking one of our cold drinks. On the menu for the evening, Nezha will cook you, in the purest style of Moroccan cuisine, the best typical dishes of Morocco. We are waiting for you !
31 Derb Sbaïa - Ksibt Nhas - Quartier KASBAH , 40000 MARRAKECH Medina MA
+212662287076
darmassai@gmail.com
Located in the heart of the Medina of Marrakech, Dar Massaï is an elegant guest house, composed of 5 rooms, which has retained the particular charm and authenticity of Marrakech houses. Its sober, refined and decoration creates an atmosphere of discreet luxury combining respect for Arab-Andalusian architecture and contemporary comfort.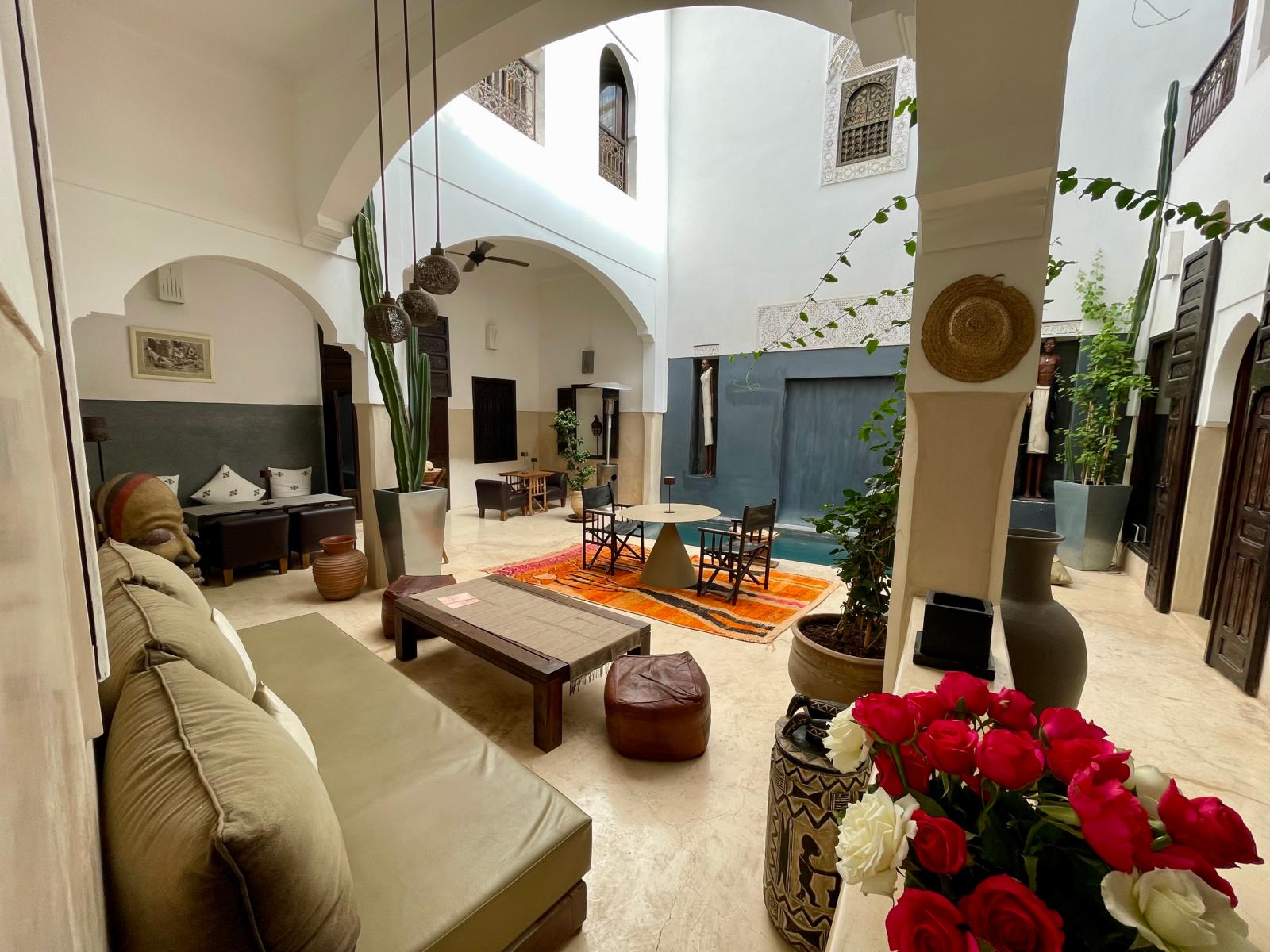 Our Guests Say:
From the moment we arrived, we were very well looked after. All the staff made us feel welcome and could do enough for us . The suite very clean and comfortable, very well decorated with all you need for your stay .Breakfast was great start to the day .We decided to have dinner 4 out of 5 nights and was treated to most amazing home cooked Moroccan food and wine you could wish for. Many thanks to you. all .